On my recent roadtrip, aka Escape The Humidity 2017, I found myself waaaay up in the mountains of Colorado. Silverton is a town I've visited before a couple of times but it's always magical to me. First of all the drive from New Mexico, up through Durango, then on up over the pass into Silverton is spectacular. Everywhere you look it's Aspen trees, and sparkling rivers, and mountain peaks with SNOW on them!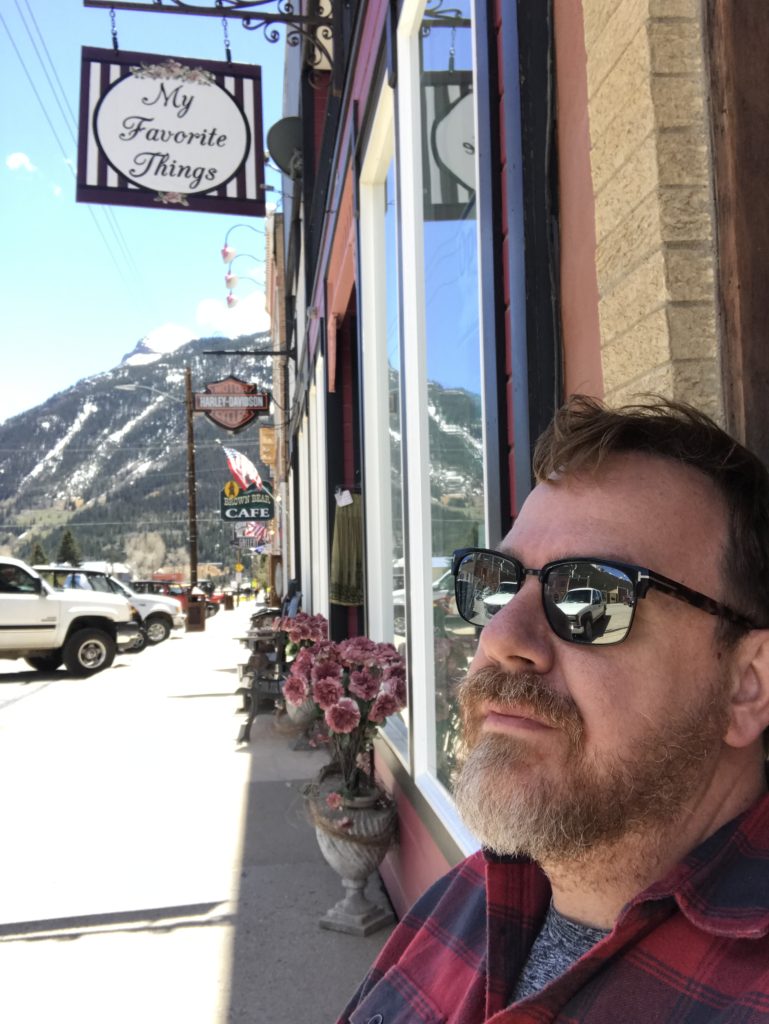 For a northern boy living in Houston it's nothing short of paradise.
After spending a few hours wandering around the old cowboy town of Silverton, having lunch in a saloon that was built literally during the Gold Rush, we headed back down the mountain before it got dark.
One of my fave little pitstops along the way is a place called Honeyville. The first time I visited there years ago it was a tiny little store that sold honey and honey based products. Since then it has grown into quite a BIG place that has evolved to include honey wine, honey whiskey, and honey vodka!! I came home with a jar of Honey & Peanut Butter that is whipped into proof that God loves me and wants me to be happy.
About halfway back to homebase (New Mexico) we stopped at the Bar D ranch for an "Old West Cowboy Music Show and Chuckwagon Supper". If you ever get the chance I highly recommend the experience. Good old fashioned chuckwagon food (one of the best steaks I've ever had, seriously) that's then followed by cowboy music. So. Much. Fun!!!
[Best_Wordpress_Gallery id="3″ gal_title="Silverton May 2016″]