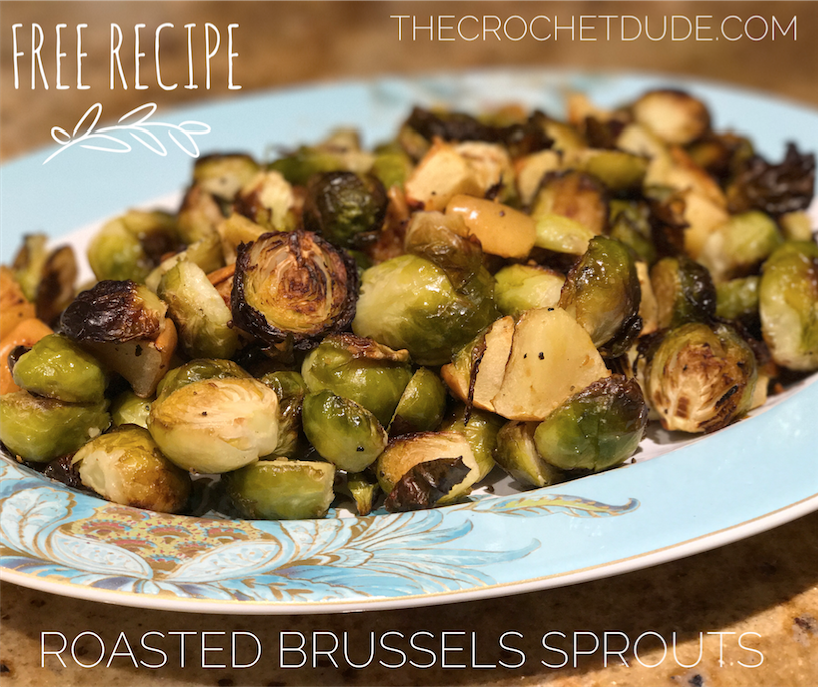 This has to be my all-time fave green veggie side-dish. I love brussels sprouts when they are roasted with apples and they really couldn't be any easier to prepare. These also make a great side to take to a potluck as they travel very well.
Roasted Brussels Sprouts with Apples
©2017 Drew Emborsky, aka The Crochet Dude®
Ingredients
2 lbs Brussels sprouts, cleaned and halved
2 large apples (any variety) cored and cubed
4 tbsp olive oil
Salt & Pepper
Parmesan cheese (optional)
Directions
Preheat oven to 400 degrees.
In a large mixing bowl, combine the sprouts and the apples: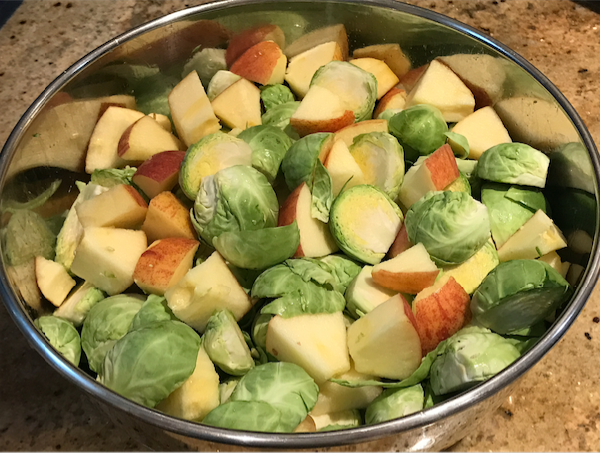 Add olive oil and salt and pepper to taste, toss thoroughly. Line a large jelly roll pan with parchment paper and spread the mixture out evenly: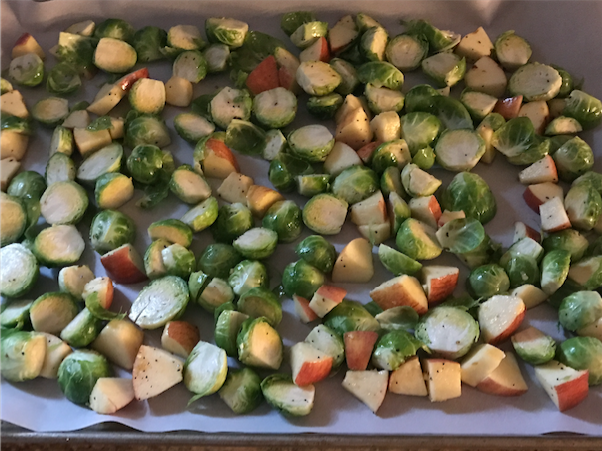 Roast in oven for 40 minutes total (brown and crispy on the outside, tender on the inside). I like to turn everything over about halfway through so that it all roasts evenly: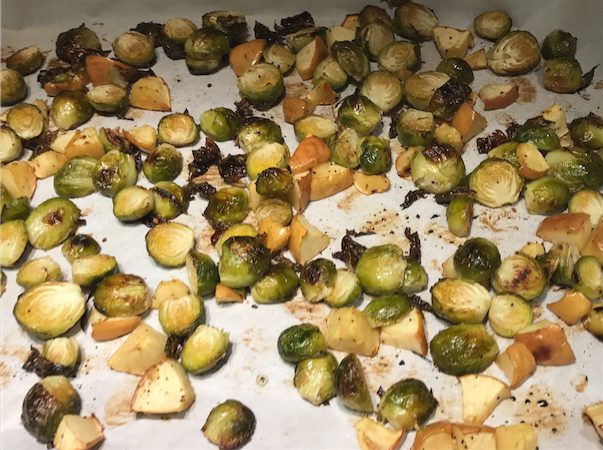 After serving, top with parmesan cheese if desired. Serves 4-8.