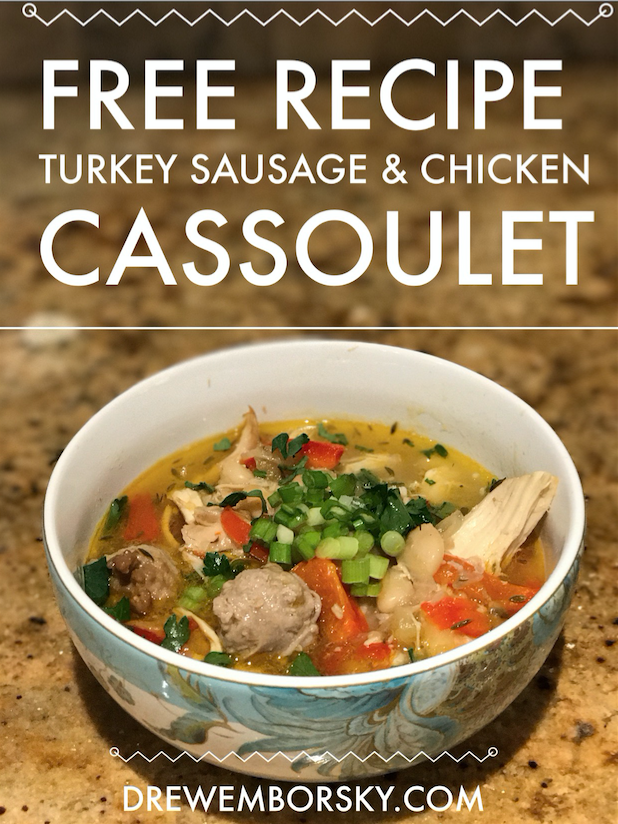 Nothing makes me happier than a quick and easy meal that only takes one big pot! My version of a cassoulet combines turkey sausage and chicken for a quick and easy dinner with lots of leftovers!
Turkey Sausage & Chicken Cassoulet
©2017 Drew Emborsky
Ingredients
Olive oil
1 large sweet onion chopped
2 c celery chopped
4 garlic cloves minced
2 red bell peppers chopped (seeds removed)
12 turkey sausages (mild or spicy, your choice!) sliced 1" thick
8 c chicken stock
1 c dry white wine
2 c tomatoes chopped (seeds removed)
12 thyme sprigs tied into two bundles
1 c parsley chopped
1 rotisserie chicken (cooked at the grocery store)
2 cans white kidney beans
Salt & pepper
6 green onions chopped
Instructions
Place a large stock pot over medium-high heat and add enough olive oil to cover the bottom. Sauté the onions until tender and slightly golden (careful they don't get crispy)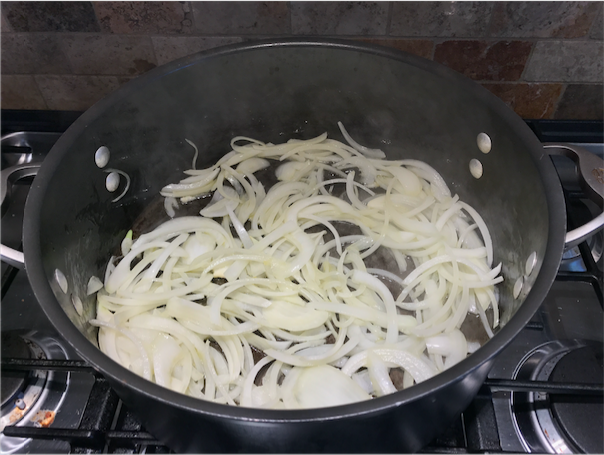 Add the celery and cook until tender. Season with salt & pepper.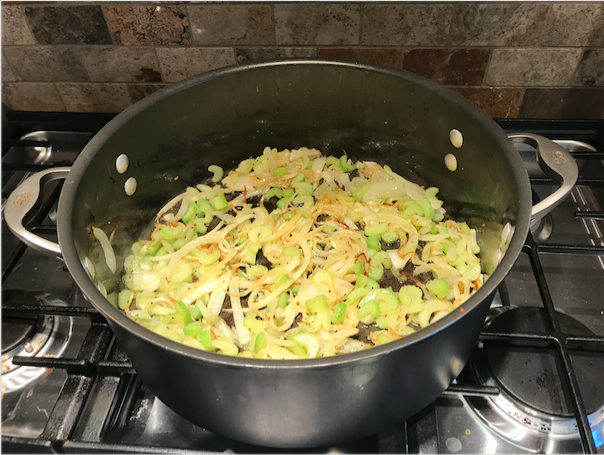 Add the sausage, garlic, and red peppers and cook until the sausages brown and the peppers are tender.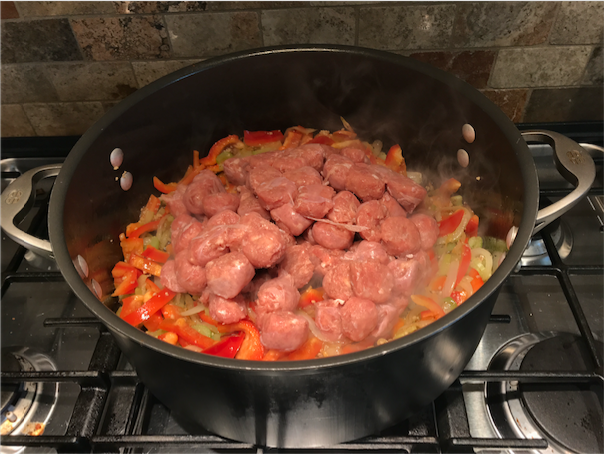 Add the chicken stock and wine and bring to a boil, reduce heat and simmer for ten minutes.
Increase heat to medium-high and add the thyme bundles, parsley, chicken, beans, and tomatoes. Cook over medium heat for 20 minutes, adjust the salt & pepper as necessary.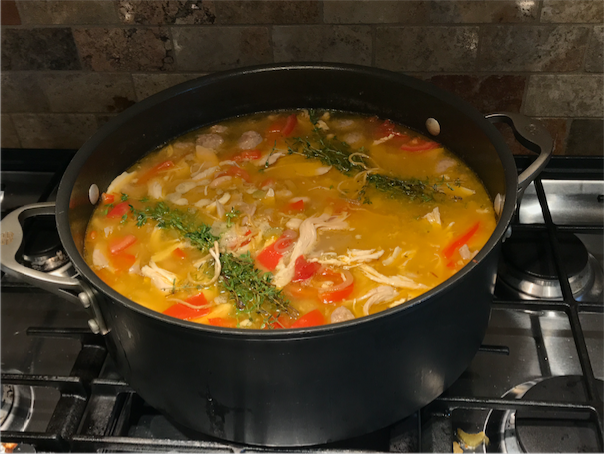 After serving sprinkle with the chopped green onions.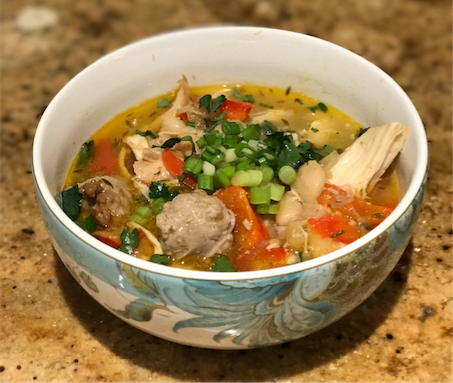 12 servings
Do no copy or distribute this recipe – but please share the link with all your friends! Click the green Print Friendly button to print (with or without pics) or save as a PDF for your own use.